Famous People Who Love Their Cats & AS Much as We Love Ours
Celebrities – they're just like us! Well, maybe not in every respect, but when it comes to cats, you can rest assured that a substantial portion of the rich and famous share our passion for furry felines.
Some have a certain emblematic pet whose identity is well-known by now, others prefer the company of multiple cats. Usually they tend to be animal lovers in general, with many also crusading for animal rights in their private lives.
With that in mind, here are just some of the cat-loving celebrities who continue to inspire and delight us with their furry companions:
The Van Helsing star's grumpy feline friends, Clive and Willow, have stolen the show in countless social media posts — especially during the coronavirus pandemic in the spring of 2020.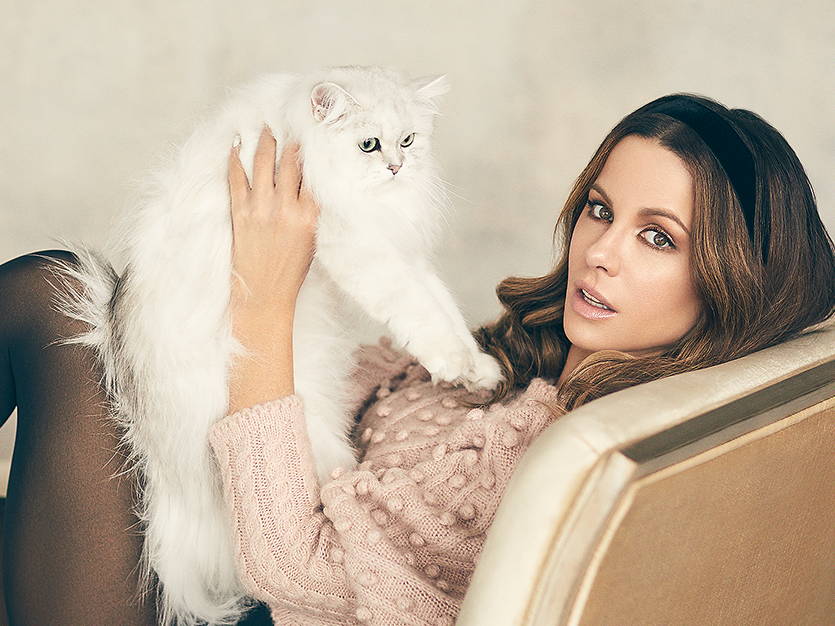 I'll admit, I didn't even know Kate Beckinsale had a pet, let alone two animated and beautiful cats named Clive and Willow (and a dog named Myf), whom she features in hilarious videos on her Instagram. Now, these two kitties are my absolute obsession.
From videoing their "days at the spa" to creating cooking videos starring Willow and her pizza-themed cat bed, there are too many funny moments to count.
"Princess peony and empress tang are going stir crazy," the lifestyle guru wrote via Instagram in April 2020 as her furry friends adjusted to their crowded coronavirus quarantine house.
Stewart's kitties Empress Tang and Princess Peony are just two of her many pets. But these two are feeling quite frustrated by people being in the house 24/7 due to COVID-19. They instinctively know something's not right and are constantly following, meowing at, and swatting her, according to a recent Instagram post. As much as she adores them, this keeps her from getting any work done! Such is love!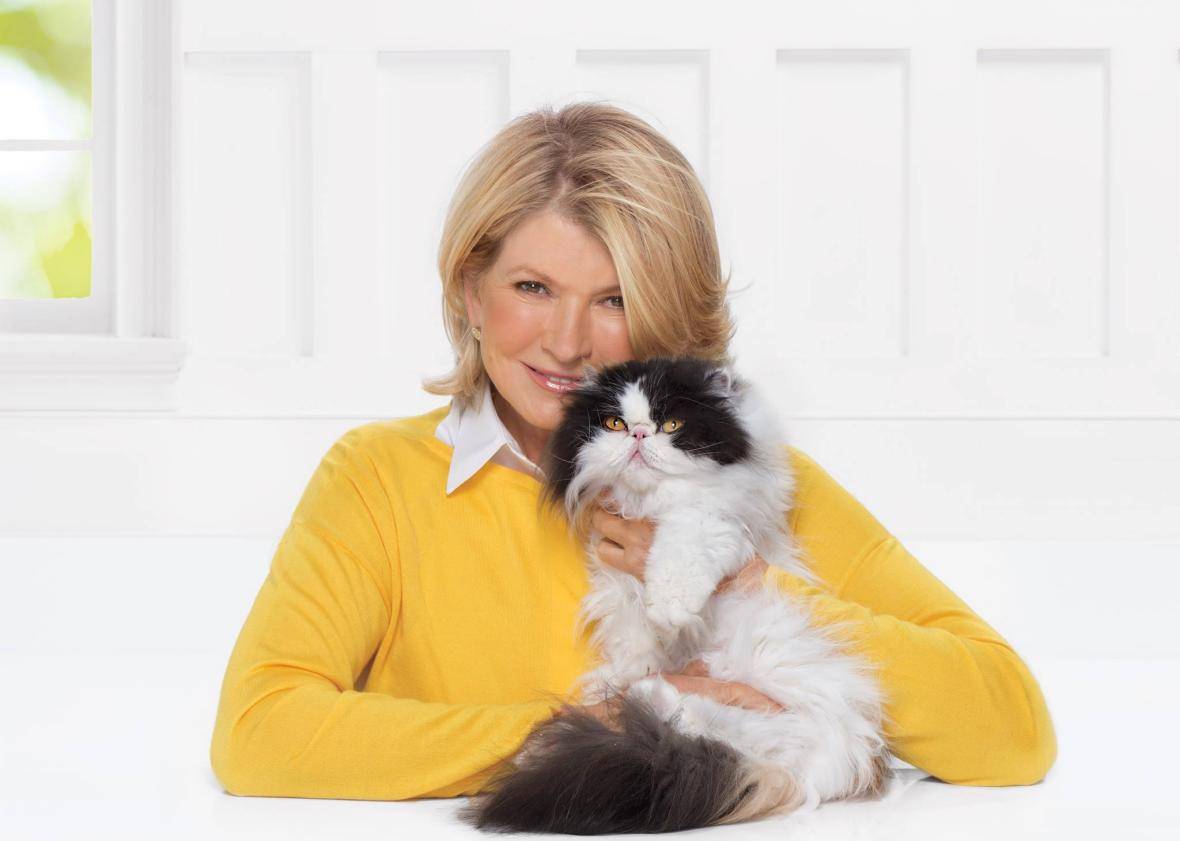 A comedian turned TV star whose famously acerbic wit has gotten him in trouble with other celebrities, Ricky Gervais' softer side is evidenced by his love of cats. A few years back he even posted a touching tribute to his former cat Colin, who passed away several years ago.
These days, Ricky's companion is Ollie, a beautiful mixed breed named after Oliver Hardy. The comedian got the cat as a present from Jonathan Ross, and has been documenting their life together ever since.
Ollie's proven to be quite popular on social media, with Facebook and Twitter accounts dedicated to showcasing his awesomeness to the world.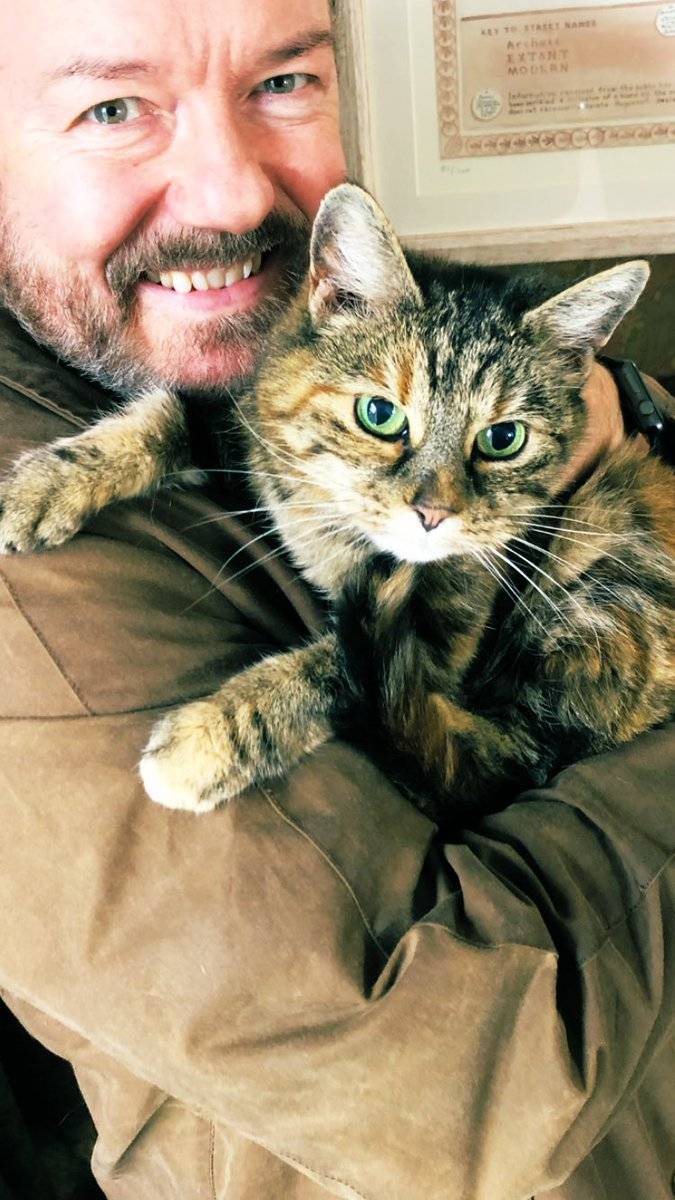 "So basically this one month old kitten was gonna get put down," the "Shape of You" singer tweeted in 2014. "So I adopted him and called him Graham. Just bought Graham a bed and snacks."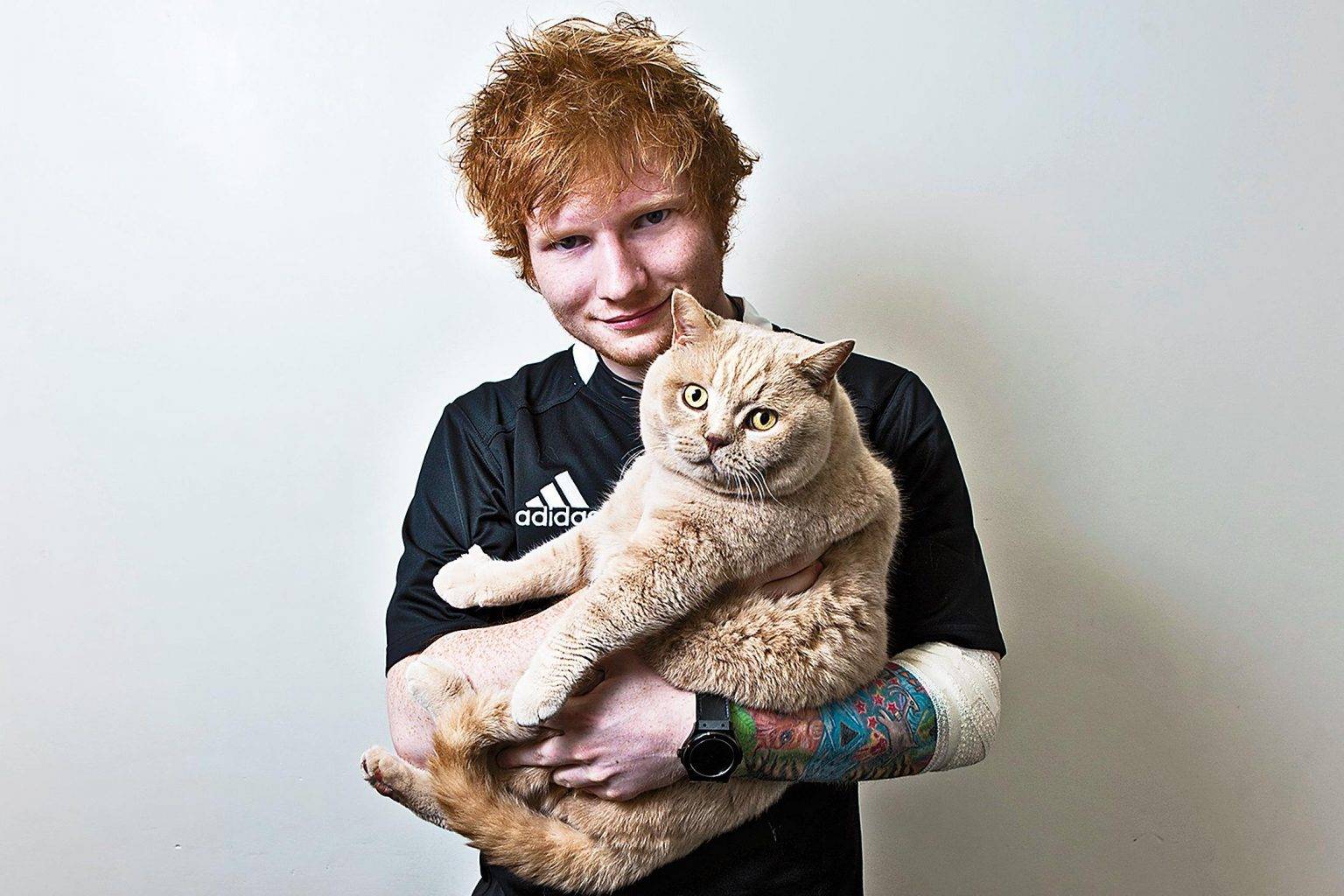 The singer is well-known for her penchant for taking pictures with her cats and then posting them on social media, often in hilarious poses. The cuteness factor is amplified by the fact that her two most iconic cats are both Scottish Folds, while her newest addition belongs to the always-delightful Ragdoll breed.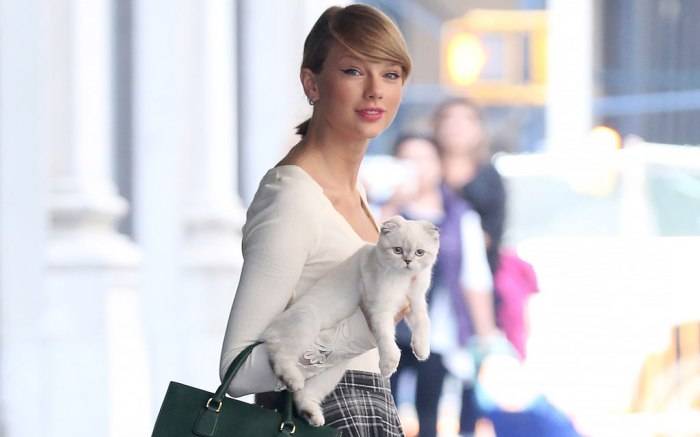 6. Bill & Hillary Clinton
When a black-and-white cat jumped into Chelsea Clinton's arms as she was leaving her piano lesson in 1991, it was the smartest move a stray could make. The Clintons adopted the cat, whom they named Socks, and a year later brought him with them to the White House when Chelsea's dad, William J. Clinton, became president.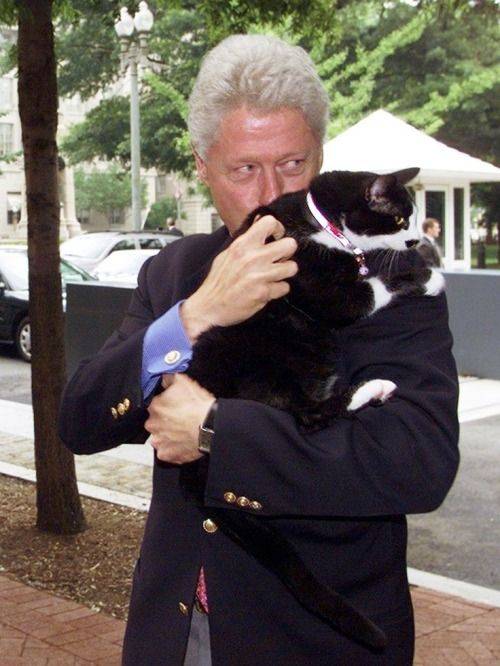 As befits an actor with a Ph.D. in English to his name, James Franco's literary affections have extended to his cats as well. His two most iconic companions were both named after book characters, with Sammy taken from 'What Makes Sammy Run' and Zelda being an homage to F. Scott Fitzgerald's famous muse.
He also two cats named Harry and Arturo who his brother supposedly 'stole' from him, and says he was raised as a cat person since childhood.
Now that he's happily married to Alison Brie, the actor has devoted an entire room in his home to his furry companions, ensuring that both Sammy and Zelda will live happy and healthy lives in the years to come.
"I'm a huge cat lover," the Big Bang Theory star told Parade in 2015. "I read books on cats. I spend time with my cats. I post a lot on social media about my cats."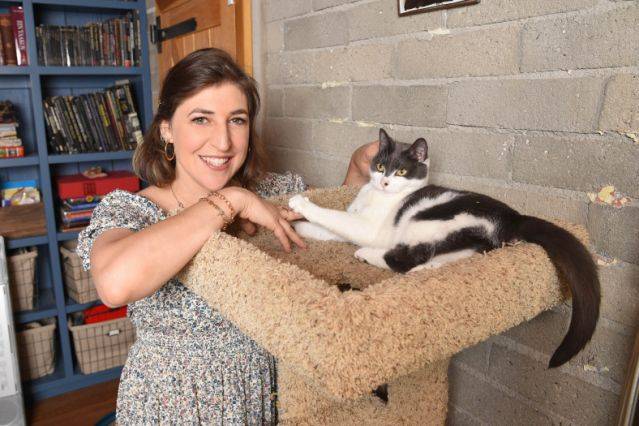 Comedian turned actor turned all-around free thinker Russell Brand is known for both his provocative statements and his dalliances with other famous people, including being married to Katy Perry at one point.
He is also a dedicated animal lover, whose cat has been a constant companion by his side for over 15 years now.
Named Morrissey after the British singer whose claim to fame was fronting the Smiths back in the 1980s, this furry little thing is a darling on social media, even making an appearance on Ellen DeGeneres's popular talk show.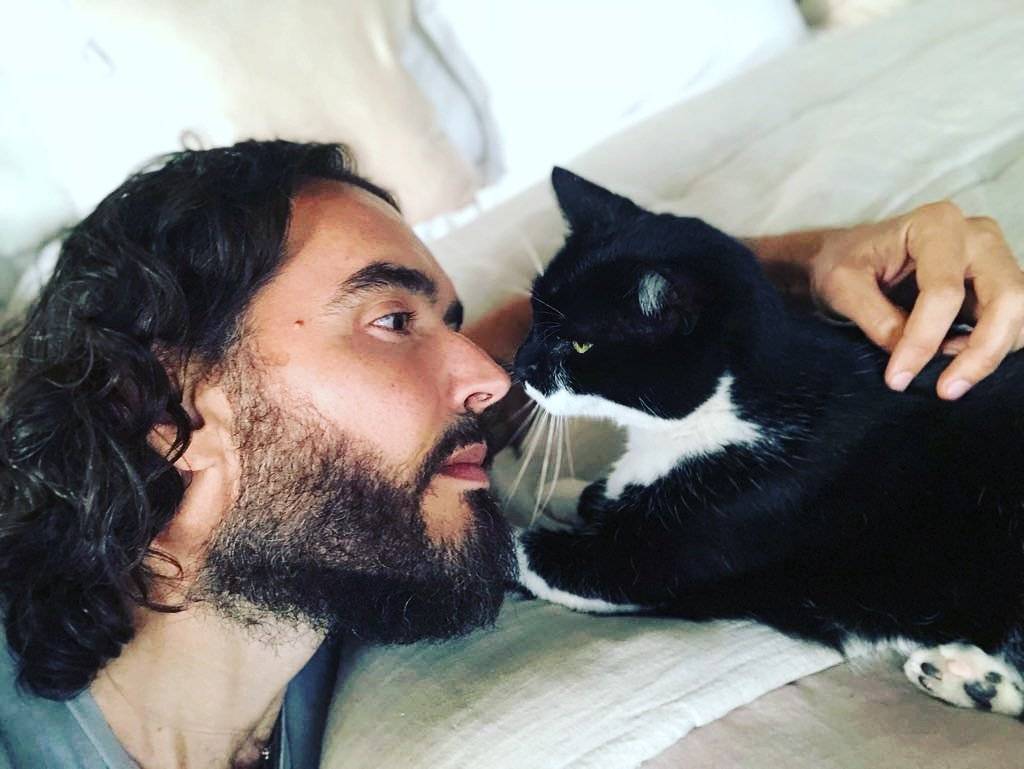 Drew Barrymore's love affair with cats started in the 1980s, when the former child star played with a few lovable felines on the set of Stephen King's 'Cat's Eye'.
As she matured and eventually started a family of her own, the actress made sure that her children grew up in pet-friendly households as well.
Her most recent acquisitions include three adorable kittens taken from a rescue center, whose caretaking duties she shares with her two daughters.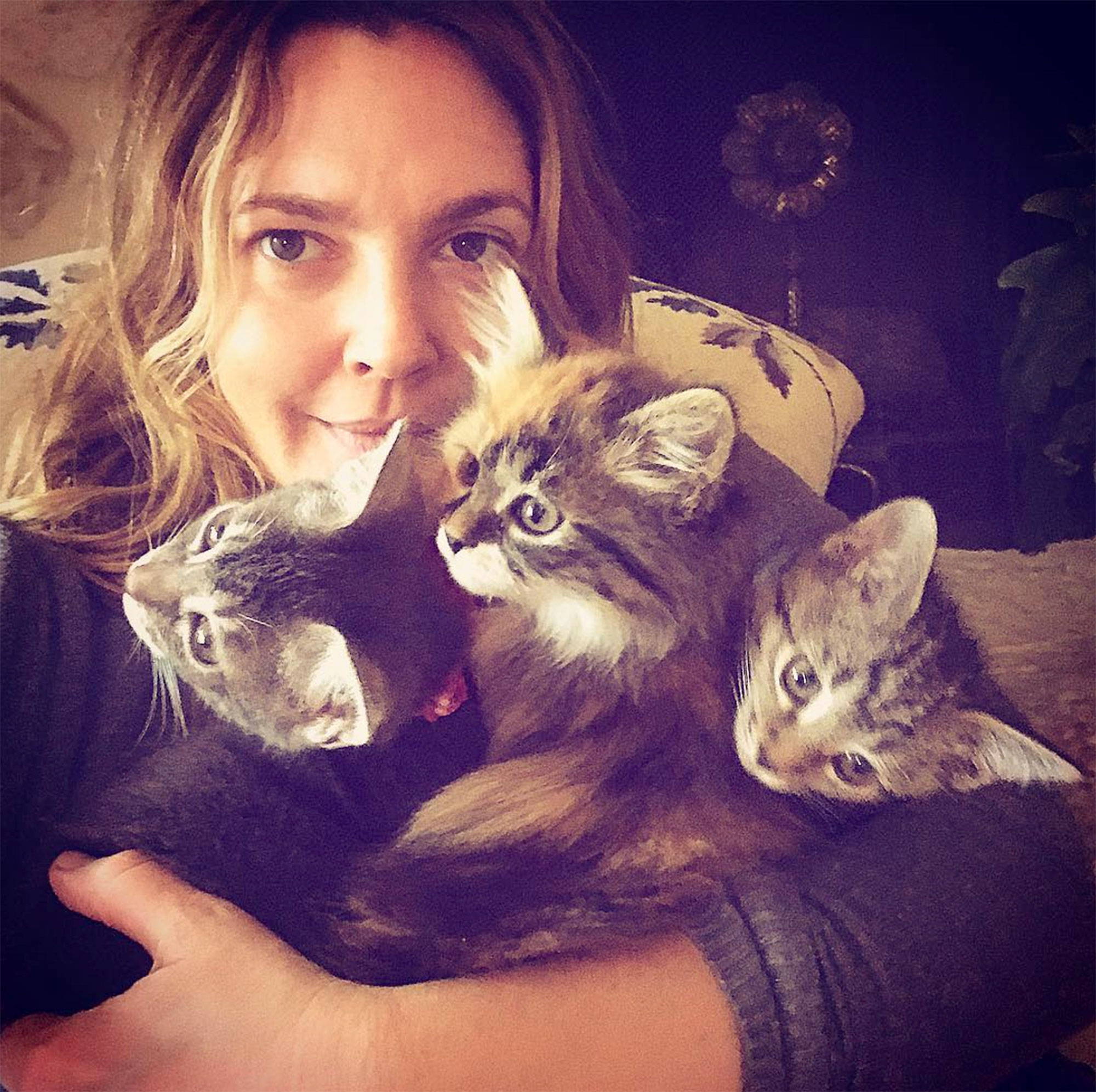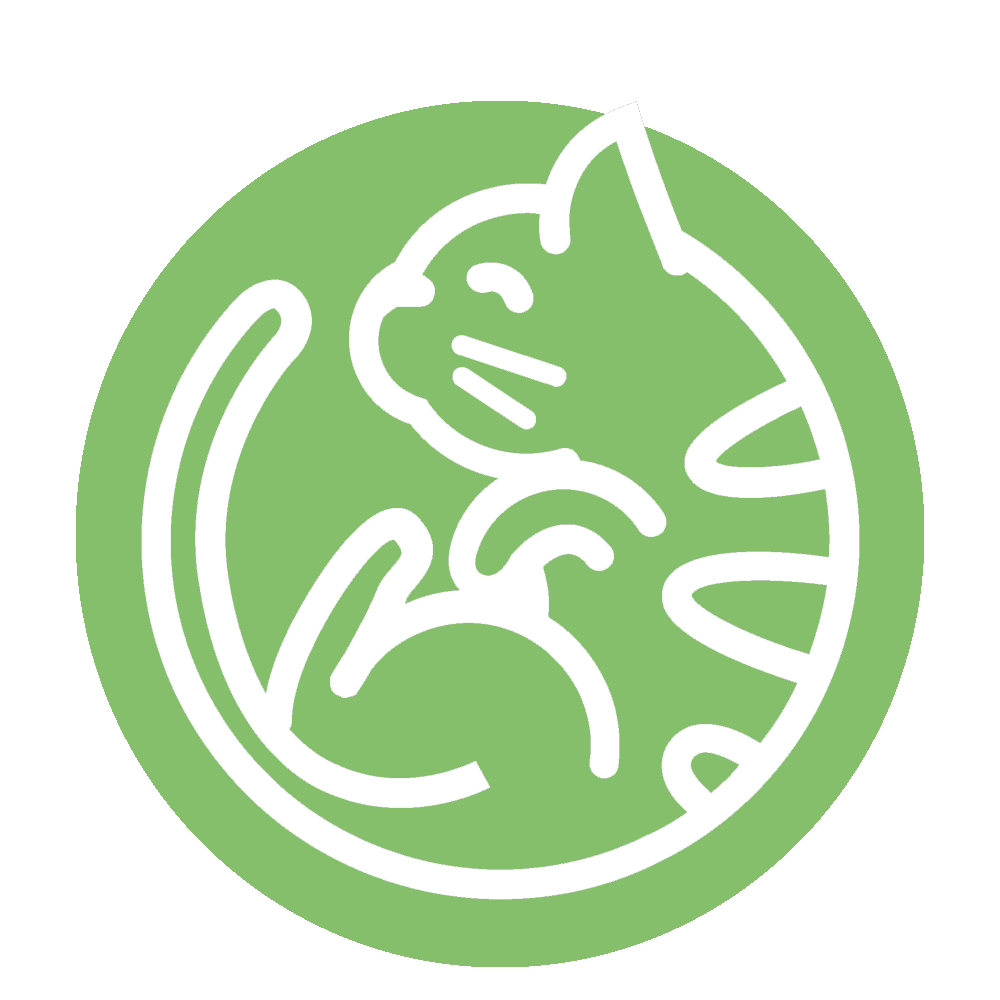 made with 🧡 for cats - amazinglycat