With 2021 coming to a close, we're revisiting the products our cat parents couldn't get enough of over the past year.
With so much inventory on Amazon, it can be hard to find what's actually worth it. Fortunately, Amazon updates lists of top-selling products hourly. These favorite Amazon items have been reviewed thousands of times or earned the title of Amazon's Choice. Each one boasts at least 500 reviews and a minimum 4-star rating from real, verified reviewers, so you can trust that you're purchasing products that actually work, according to users and experts.
According to cat owners, these cat products on Amazon are the absolute best. From crinkle balls to catnip-stuffed animals, Amazon reviewers say these kitten toys will become instant favorites (and end up under every piece of furniture you own). Here are the top toys of 2021.
Love your furry friends, but hate how much they shed? These pet-friendly gloves have animal lovers obsessed. They ensure that loose fur is collected before it ends up all over your house.
2. Roller tower track Toy
Over 18,600 pet parents say the roller ball kitten toy has become an instant hit for both young and old cats alike. Each toy comes with three tiers of rolling action, with six balls in total — three of which have bells in them. Plus, the whole thing is easy to dismantle if your cat wants to play with the balls on their own.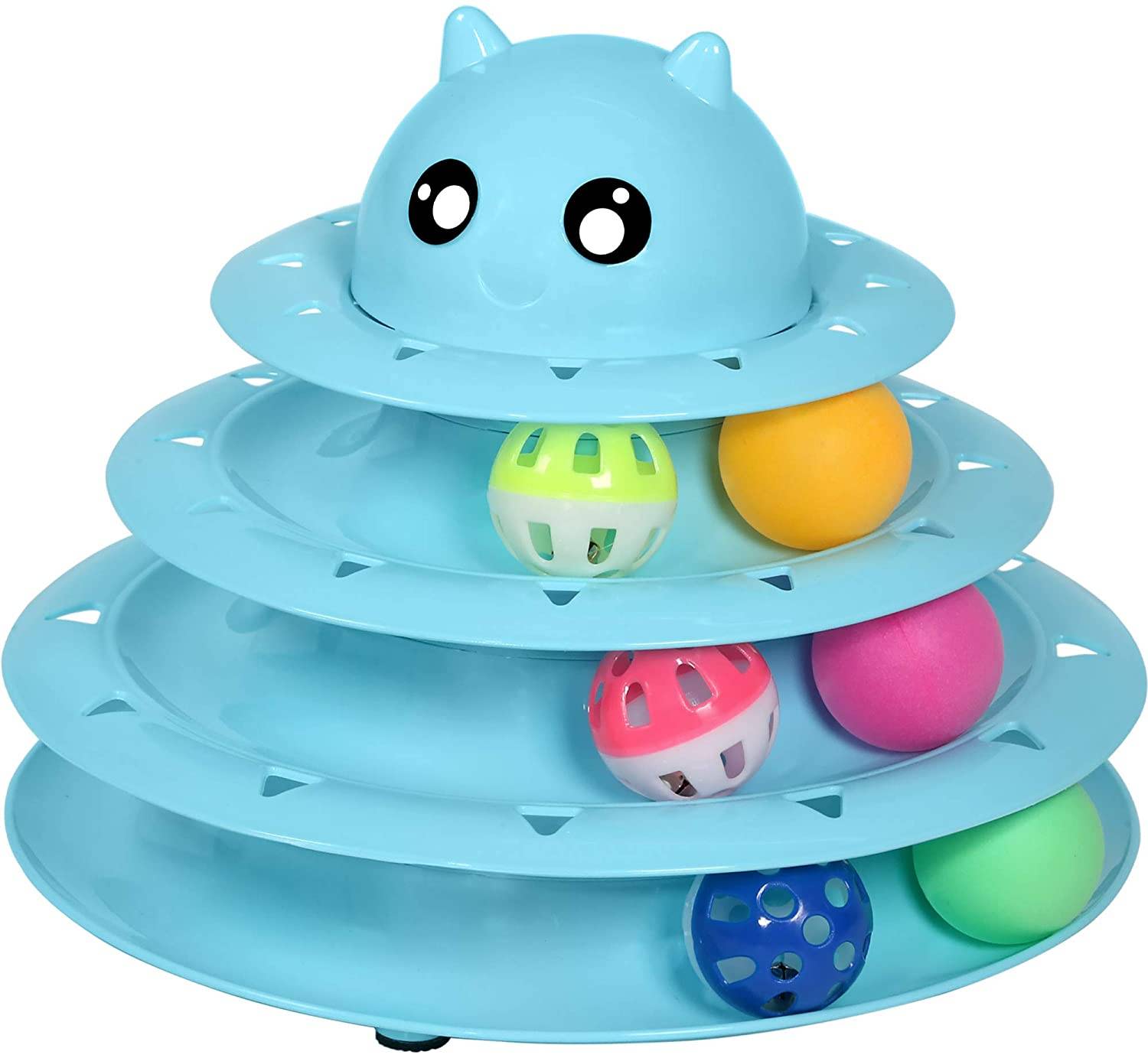 3. Dancing fish catnip toy
The best flopping fish cat toy is the Amazinglycat Dancing Fish Cat Toy. Here's why: it's ultra-realistic, rechargeable, and motion-activated. This cat toy has a hyper-realistic design that looks and moves just like a real fish, guaranteed to attract your cat's attention. Plus, with a refillable catnip pouch inside, playtime just got even more exciting!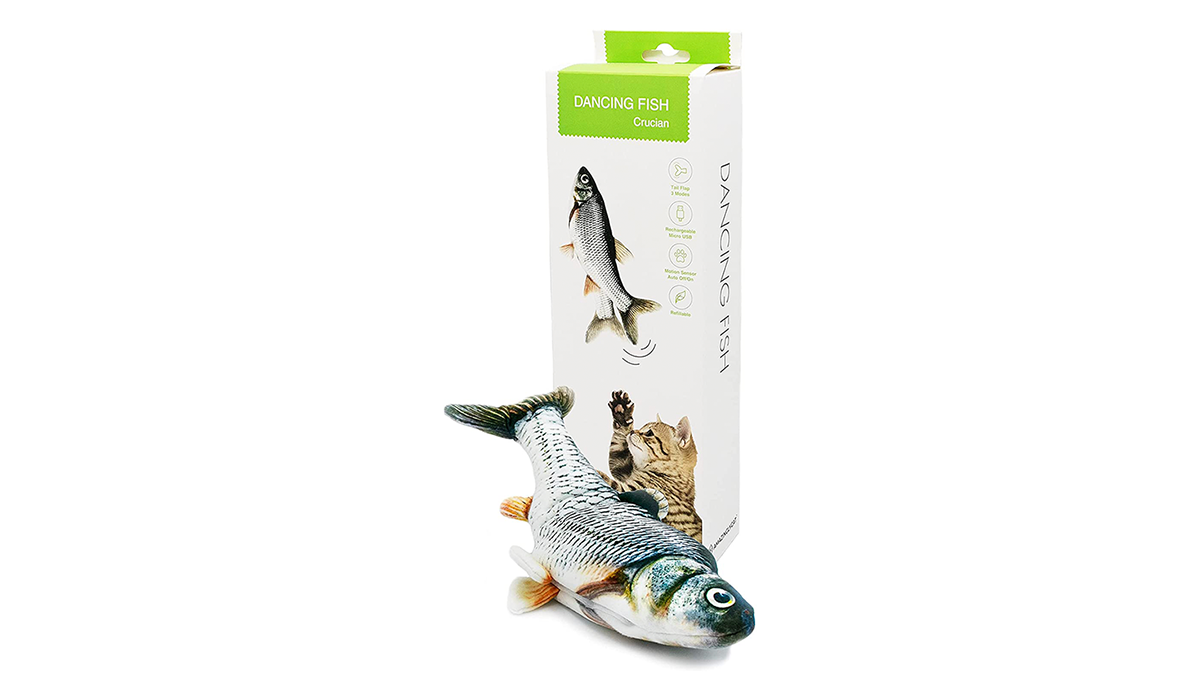 If you've noticed your pet has been struggling to get on the bed or couch, you may want to follow the lead of many pet-owning Amazon shoppers and step up your senior kitty's day-to-day with these Folding Pet Steps. The carpeted steps make it easier for your cat's paws to get a foothold (pawhold?), and raised rails ensure stability as they stride up for snuggles.
5. kitten toy variety pack
This toy variety pack has everything your kitten could possibly want — a tunnel, crinkle balls, a feather toy, catnip fish, mouse toys and rope balls. It's the perfect starter pack for new kitten parents, according to the over 800 parents who have bought it.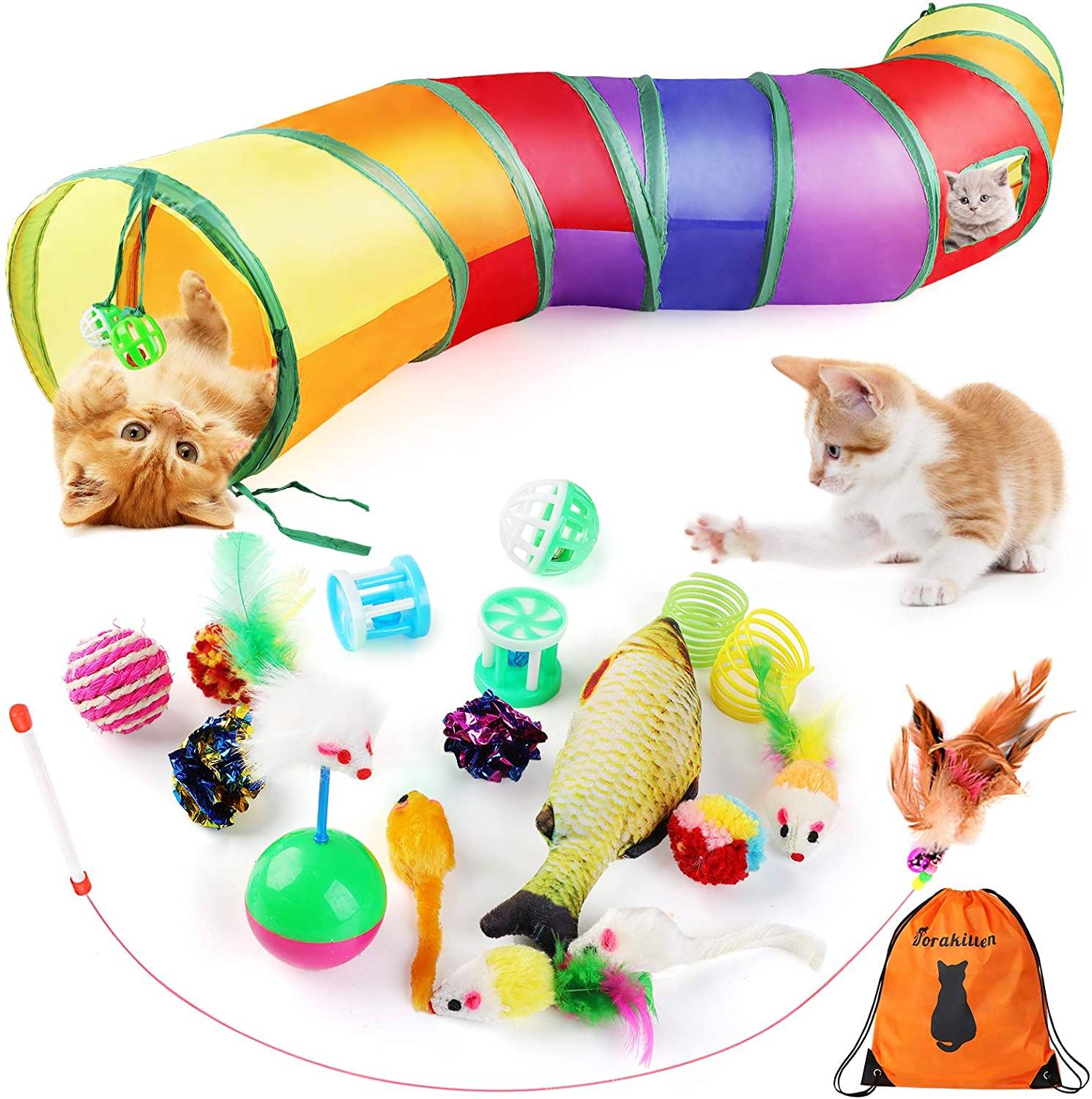 As easy as 1-2-3 - from the makers of Diaper Genie, our nose-friendly, life-improving cat litter disposal system works in just three steps. Scoop the pet waste, open the lid and drop the clumps, and pull the handle to lock away litter and odors.
When it comes to materials, most vets and cat experts will tell you to use stainless steel or glass bowls over plastic for your pet's food and water. Plastic can get dingy and dirty fast, and holds onto bacteria. This can result in what's called cat acne. Elevated feeders are a good option too, as they can help your cat's neck. The Amazinglycat Elevated Cat Bowl gives a modern take to perfect-posture eating. It's made of stainless steel, and every part is dishwasher safe.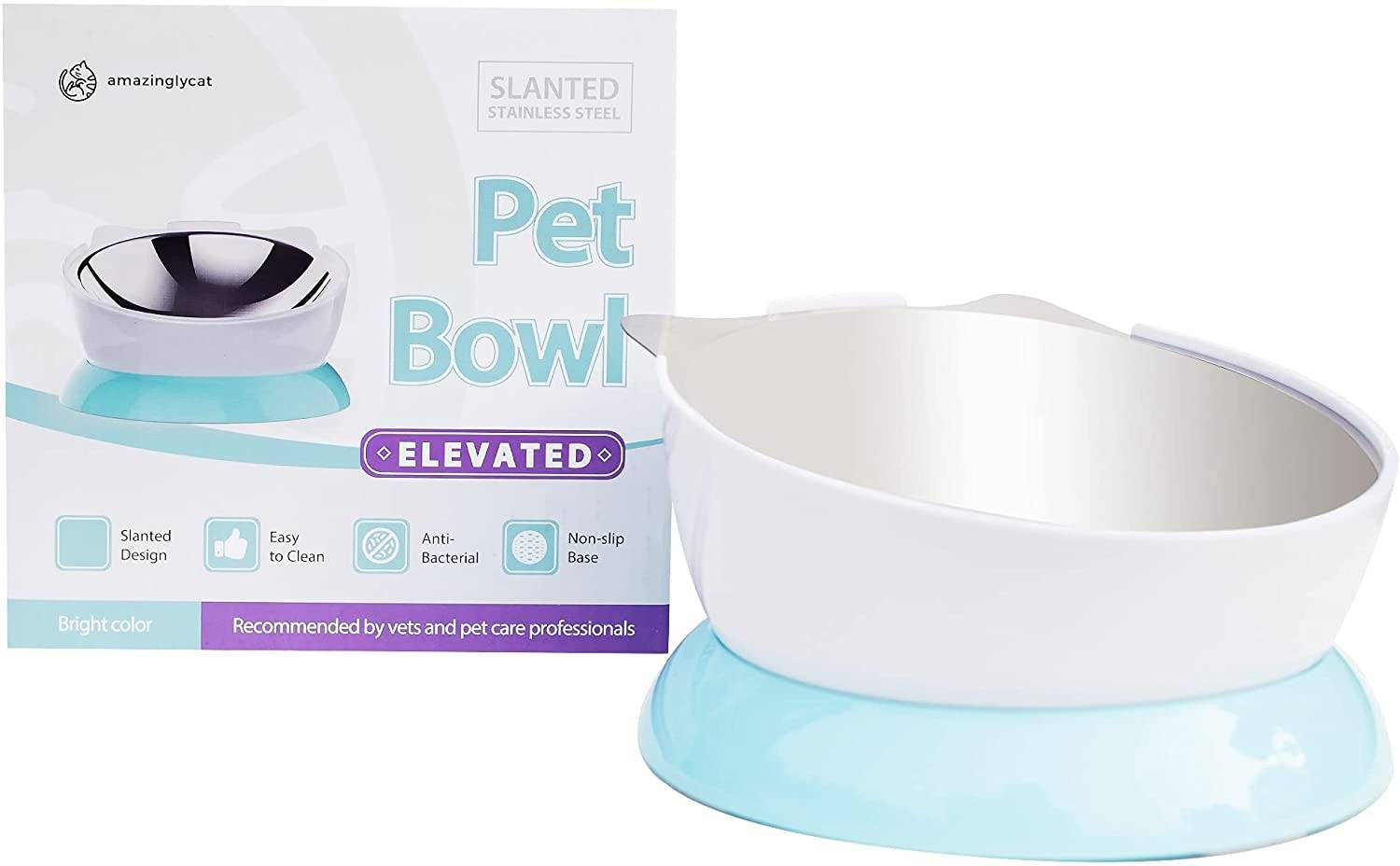 8. Catnip and Dental Health Toy
The kitty chew wheel toy comes with a catnip-infused rubber ring with spokes that's meant to encourage chewing, but is gentle on gums and teeth. The attached ribbons will make it easy for your kitten to carry this toy around the house and add an extra layer of fun.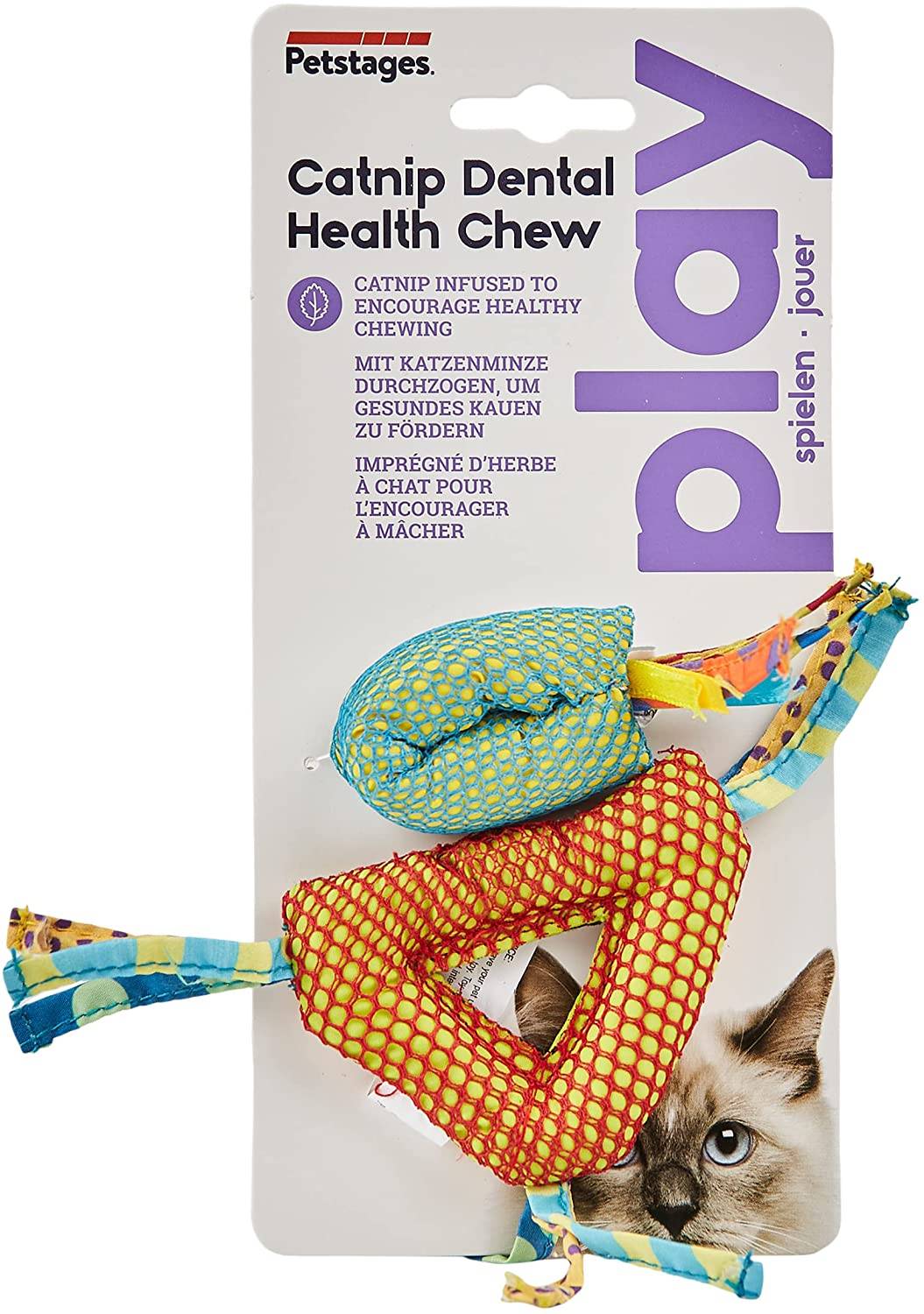 9. 12-Pack Cat Spiral SpringS
These may be the most simple toys on the list, but according to over 1,400 pet parents, these spring toys are a favorite. "My kitten Sundance loves these springs," one pet parent wrote. "He happily plays with them for several hours a day. They are well-made and perfectly springy. Only problem is they disappear. Lol … Nearly 50 springs are in my small two-bedroom cottage. Ha! Who knows where they are?"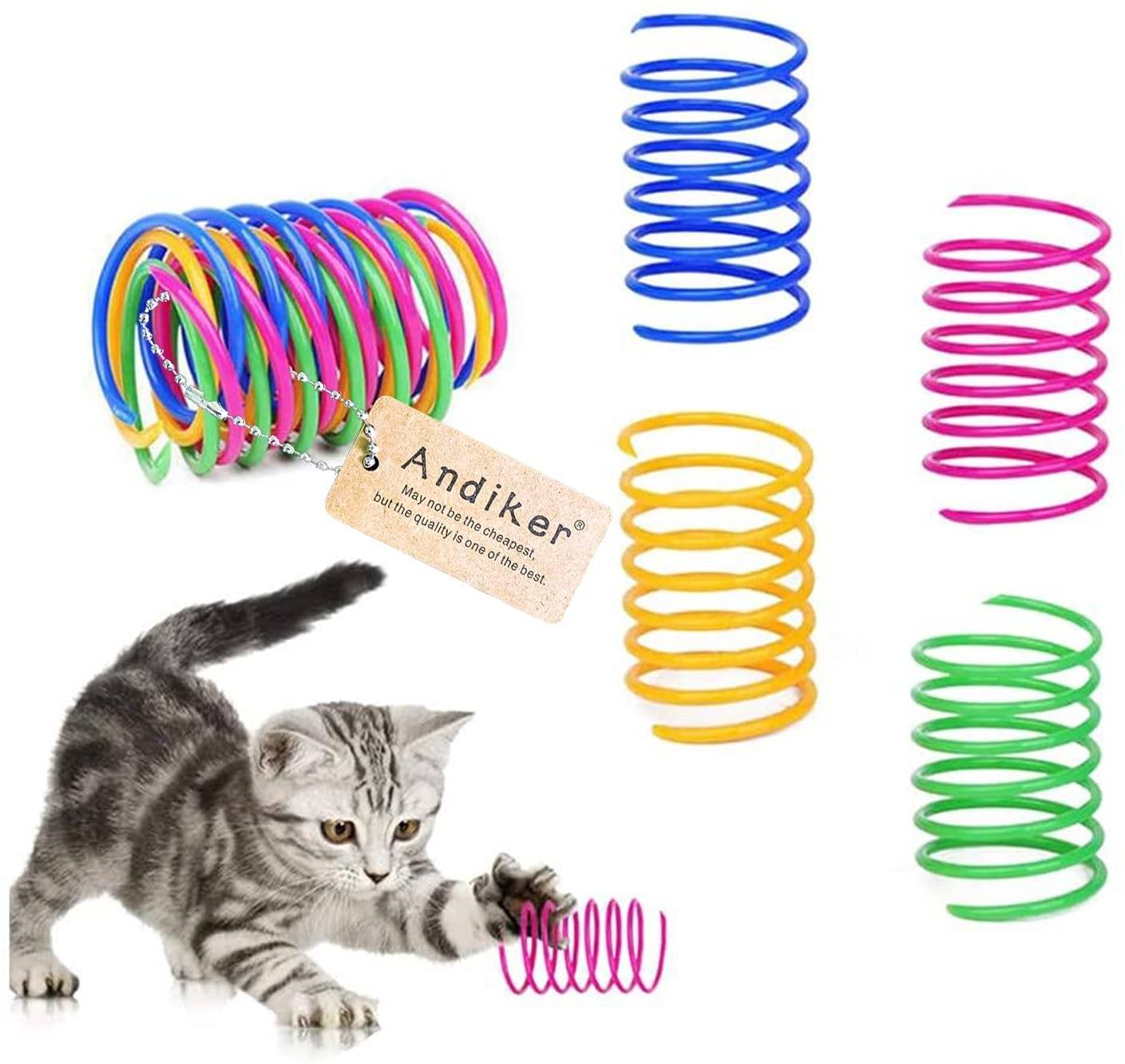 10. Chom Chom PET Hair Remover
This tool makes it easy to de-fur your sofa, ottoman, shoes, and any other surface that gets covered in their hair. It doesn't fill up too quickly, and emptying it out takes all of three seconds.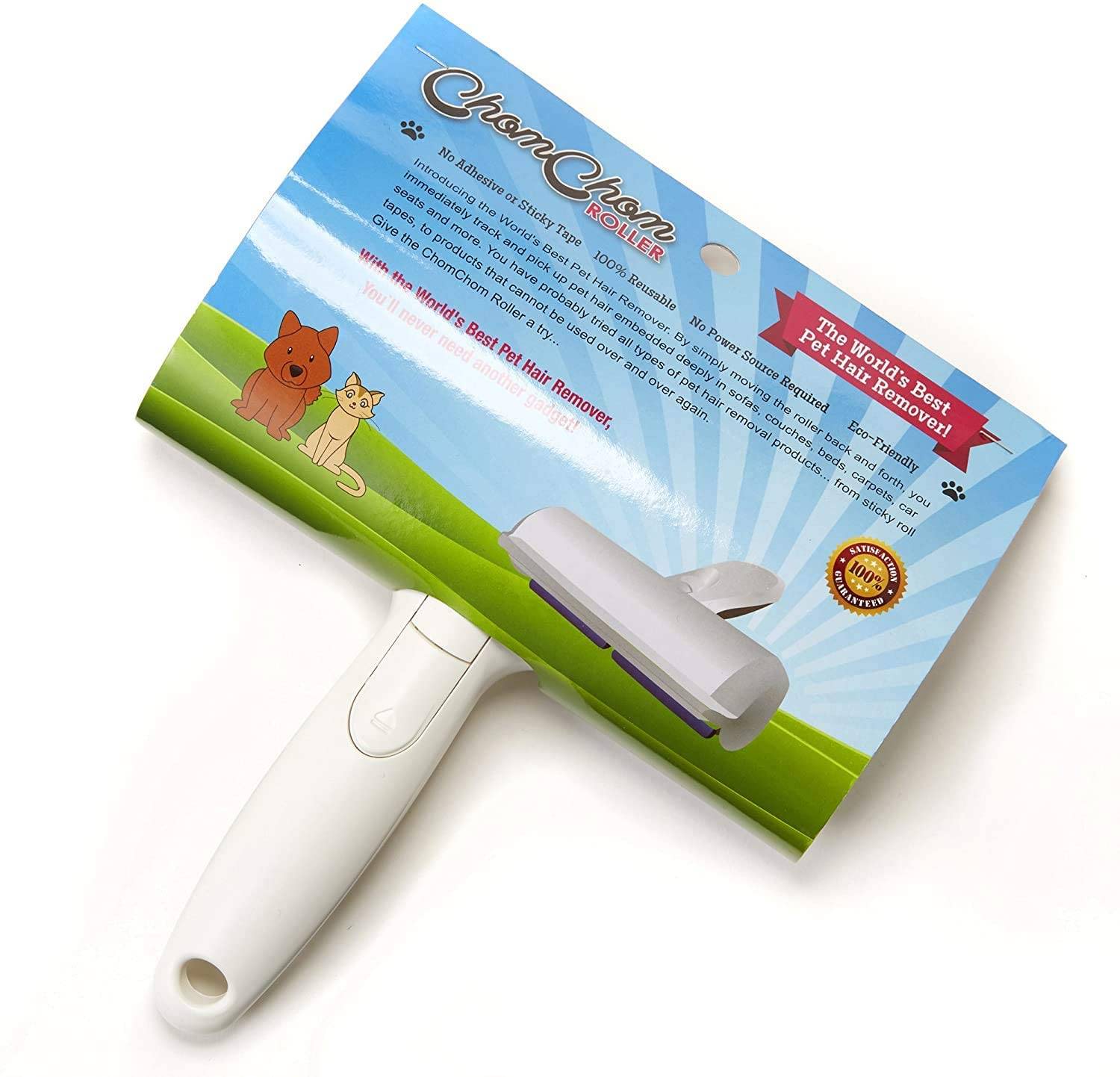 11. Mouse Mates Dream Dangler
Hang the dream dangler on a doorknob or flick it around by hand, and your kitten is bound to go nuts for it. Each dangler comes with feathers and ribbons of all different lengths and sizes attached to a sturdy and safe jute ring. And, honestly, this thing looks great as a decoration, too.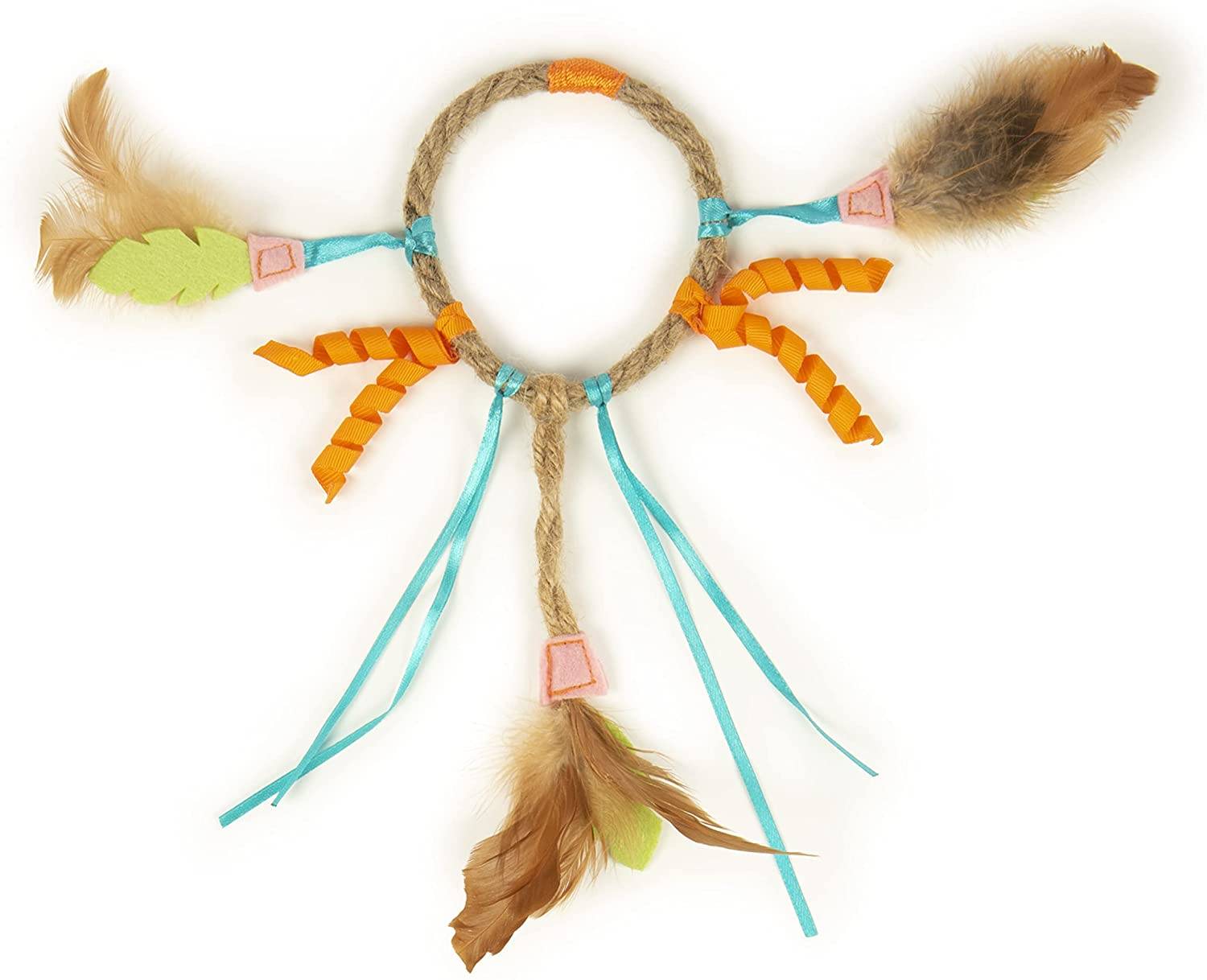 These colorful pom-pom toys are stuffed with soft filling and each contains a bell that will keep your kitten intrigued for hours. Each pack comes with four balls in three different sizes.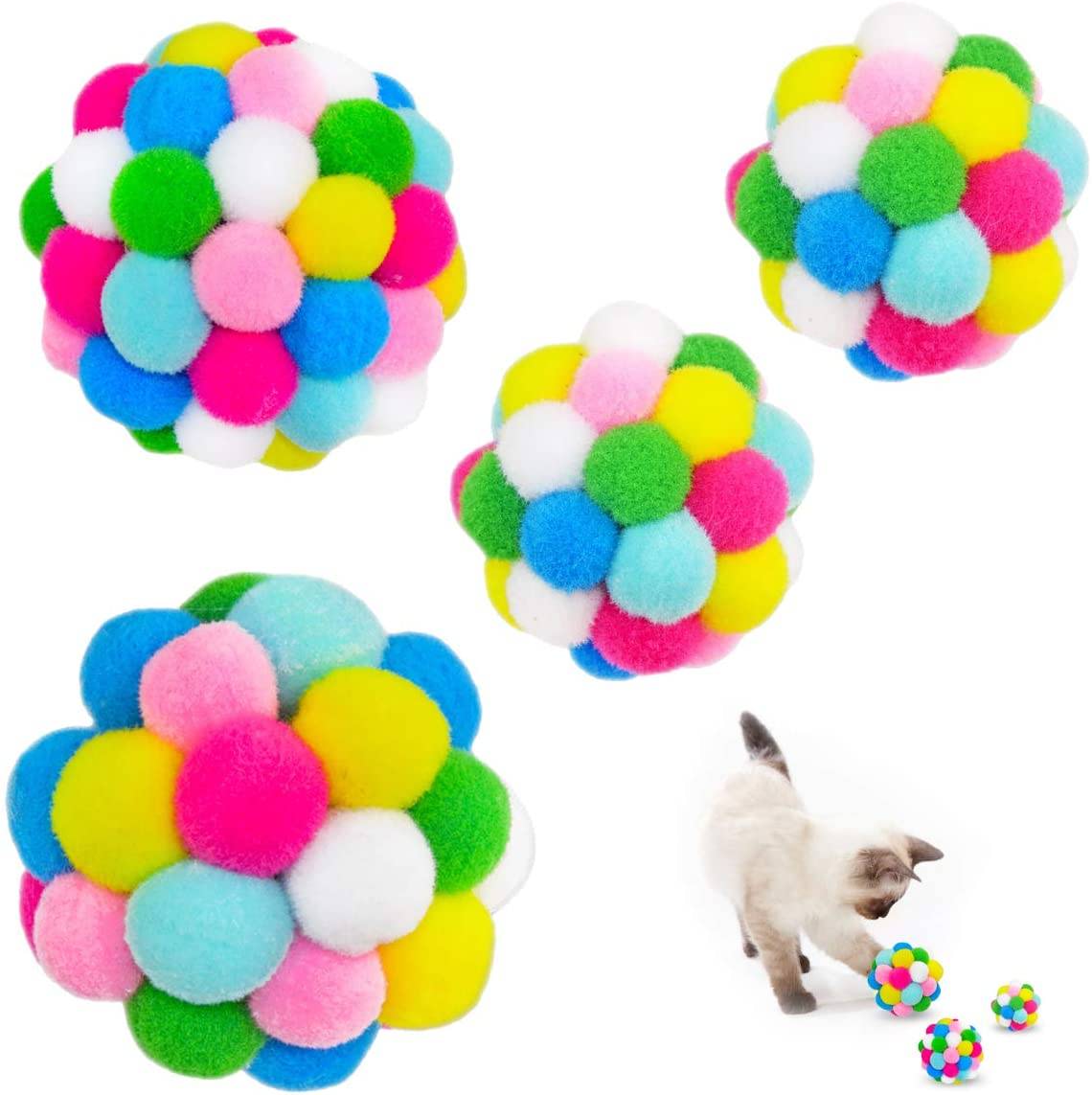 Is This the Best Cat Bed Ever? The answer is yes, a thousand times yes!
When it comes to marshmallow cat beds there's certainly plenty of options out there to choose from. However, the AmazinglyCat Marshmallow Cat Bed stands out with its dreamy candy-colored design and soft fluffy body that's loved by the most important customer of all: your feline friend.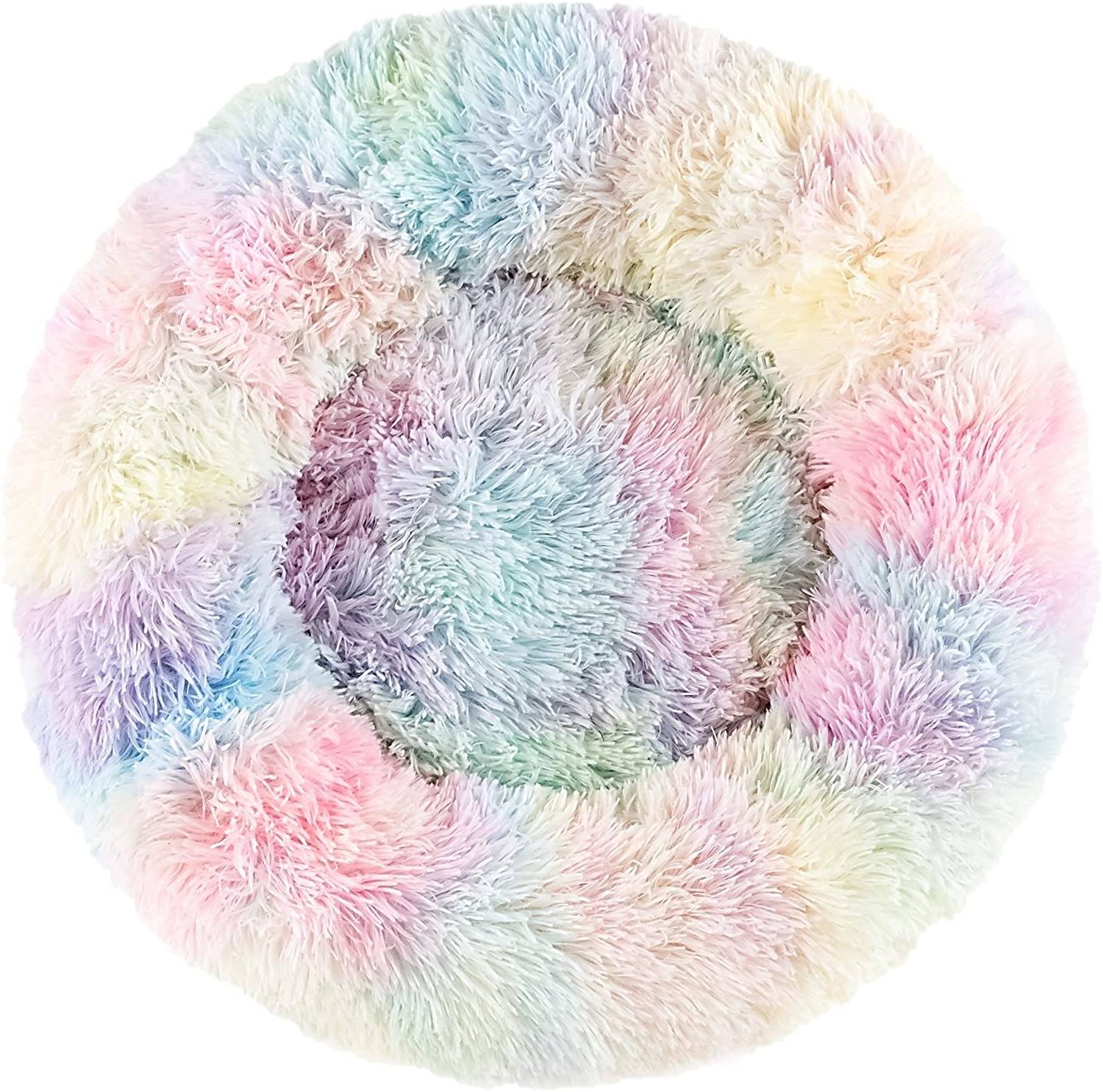 These bread toys are puffy, stuffed with catnip and soft fiberfill, and utterly addictive for cats. "I started using this to give my kitten whenever she attempts to bite my fingers, and now she's obsessed with them," one pet parent wrote. Each pack comes with six unique bread toys.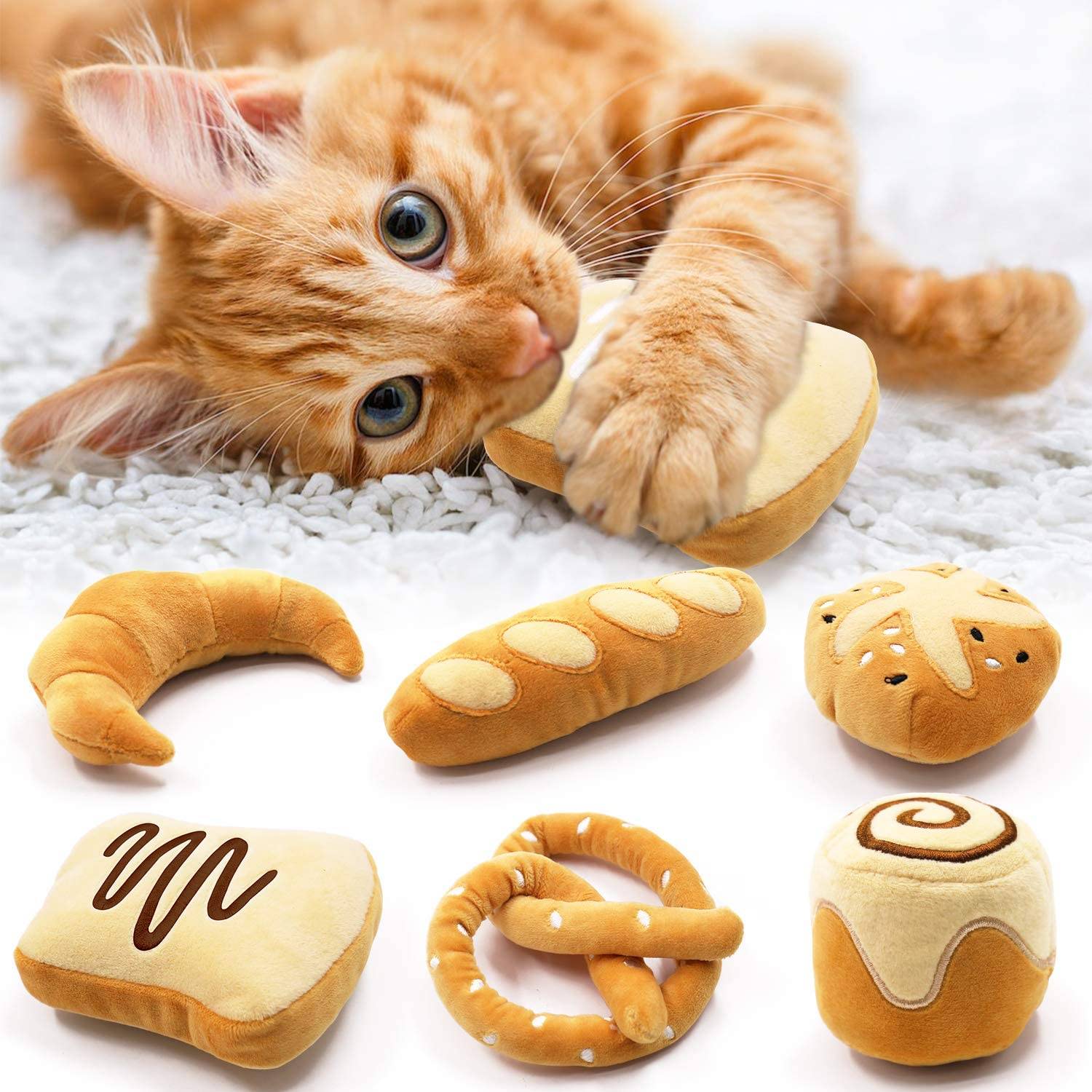 It's like a baby mat for your cat! The cat activity center has two crisscrossing arches that have a variety of different toys hanging from them. "My cat loves this!" one five-star reviewer wrote. "He loves playing with each of the hanging toys, as well as just sleeping on it. I just wanted something to entertain my cat at night, but this entertains him on and off throughout the day!"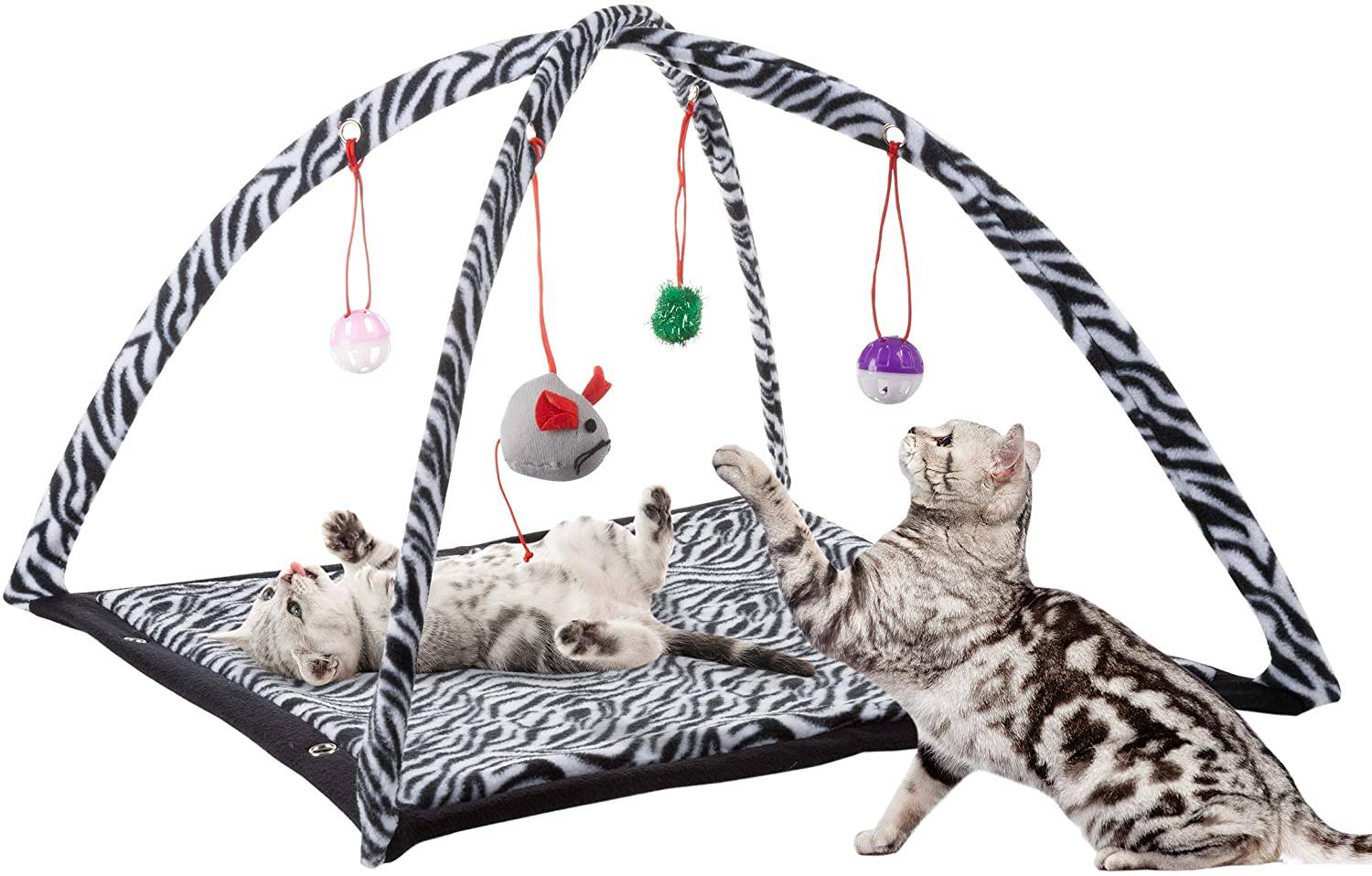 Anxious kittens will feel instant comfort from the snuggle kitten toy. It comes with a realistic battery-powered heartbeat and disposable heat packs that last up to 24 hours. This toy is great for soothing kittens who may be a bit nervous about being on their own for the first time.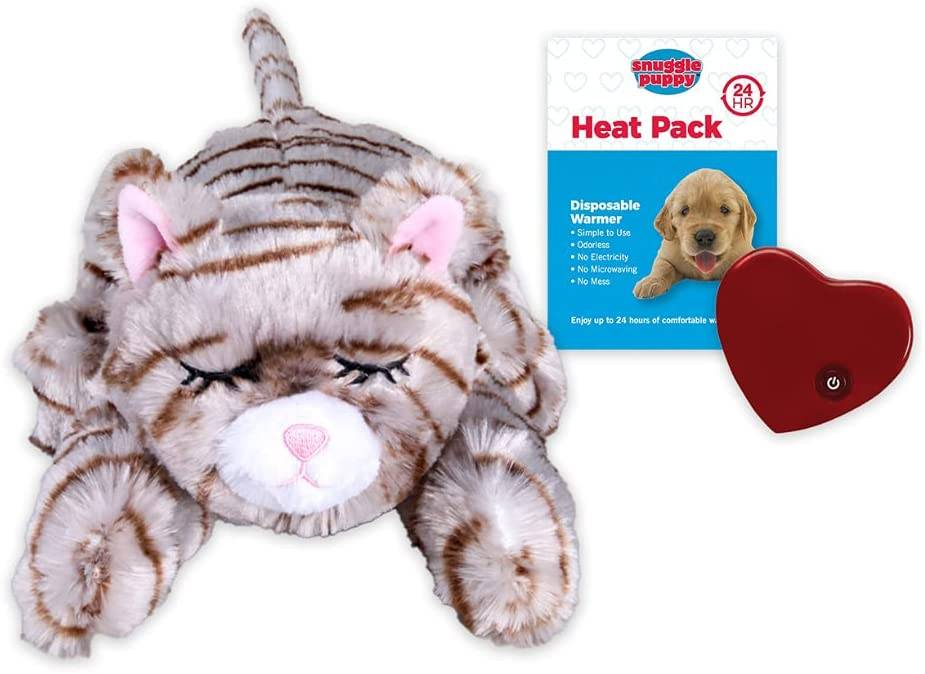 If you can't give your kitten the real thing, give her a set of toy sushi and sashimi instead! This set of six catnip sushi toys are not only adorable, but the soft fiberfill helps your kitten keep her teeth clean while she plays and bites.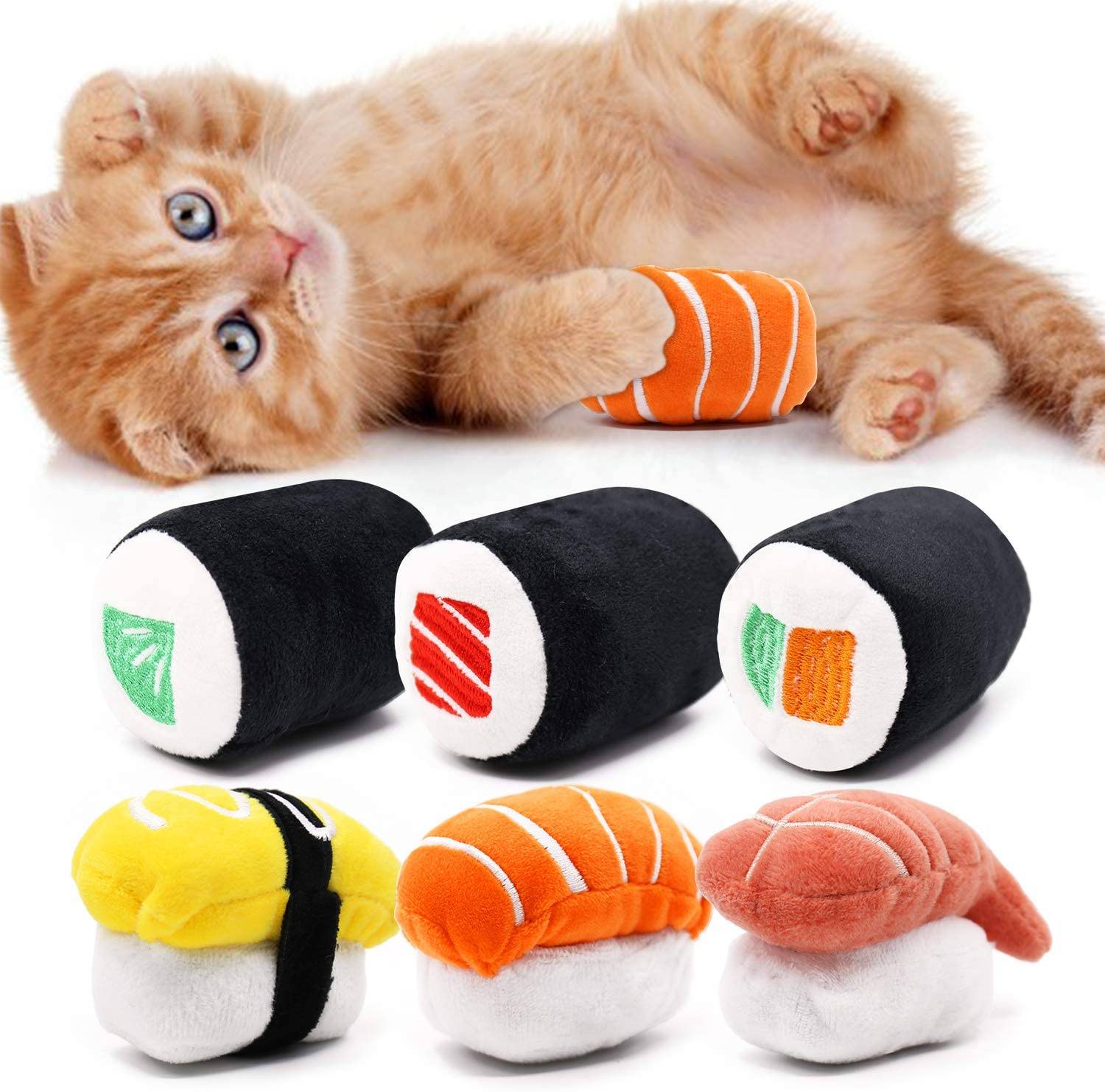 18. 20-Piece Crinkle Toys
Kittens will go crazy for these crinkle toys on Amazon. Each pack comes with 20 pom-pom crinkle balls and 12 sparkle crinkle balls that will definitely end up all over your house.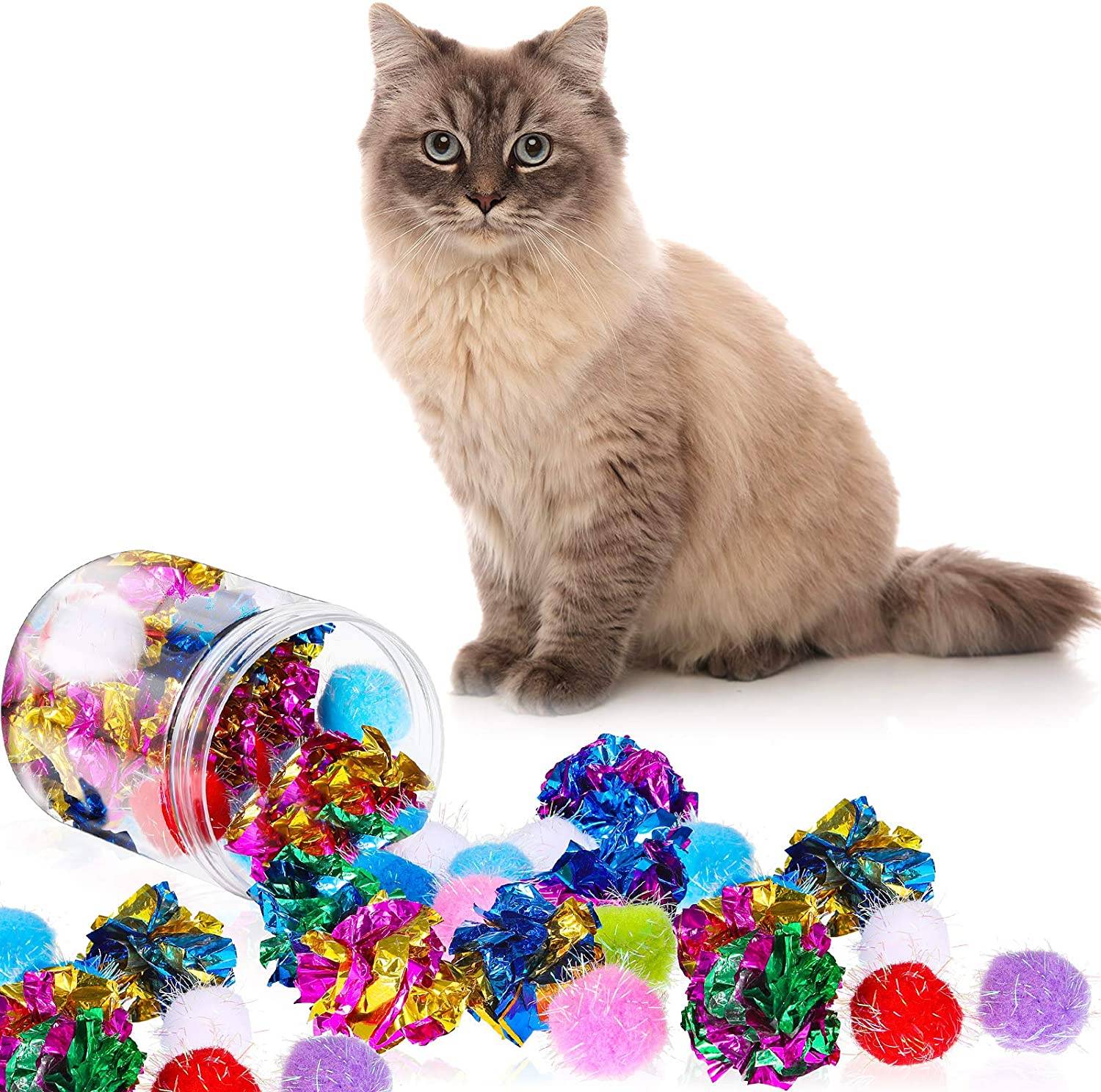 Since cats are picky drinkers, the Flower Fountain allows for different settings: a gentle water flow, a bubbling top, or calm streams. The drinking surface is at comfortable height and doesn't place stress on your cat's sensitive whiskers.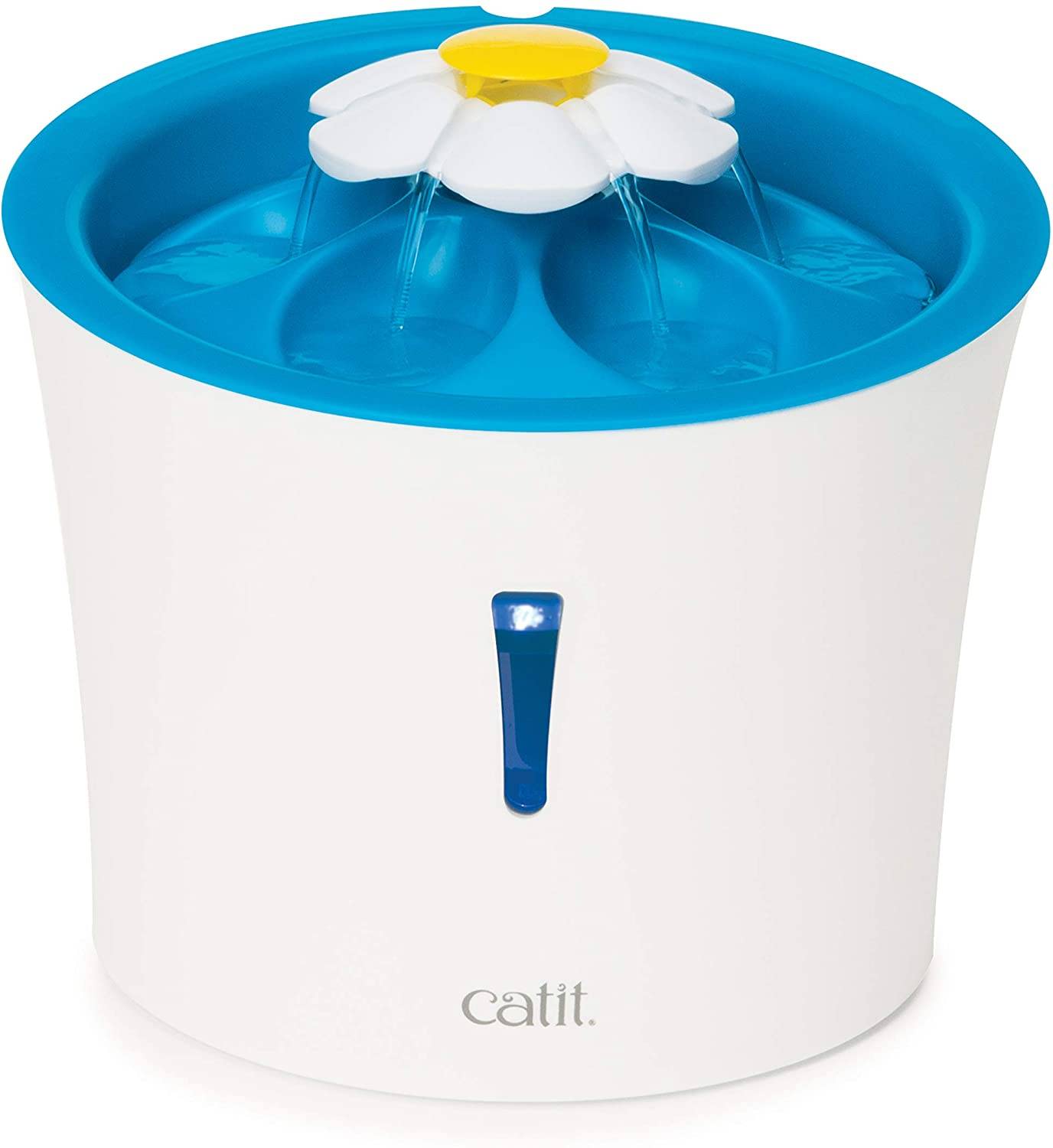 20. Retractable Cat Wand Toy
Available in pink or blue, this inexpensive wand features two long multi-textured strands for cats of all ages. Soft and cuddly, it's designed to help your pet with their agility and hunting skills.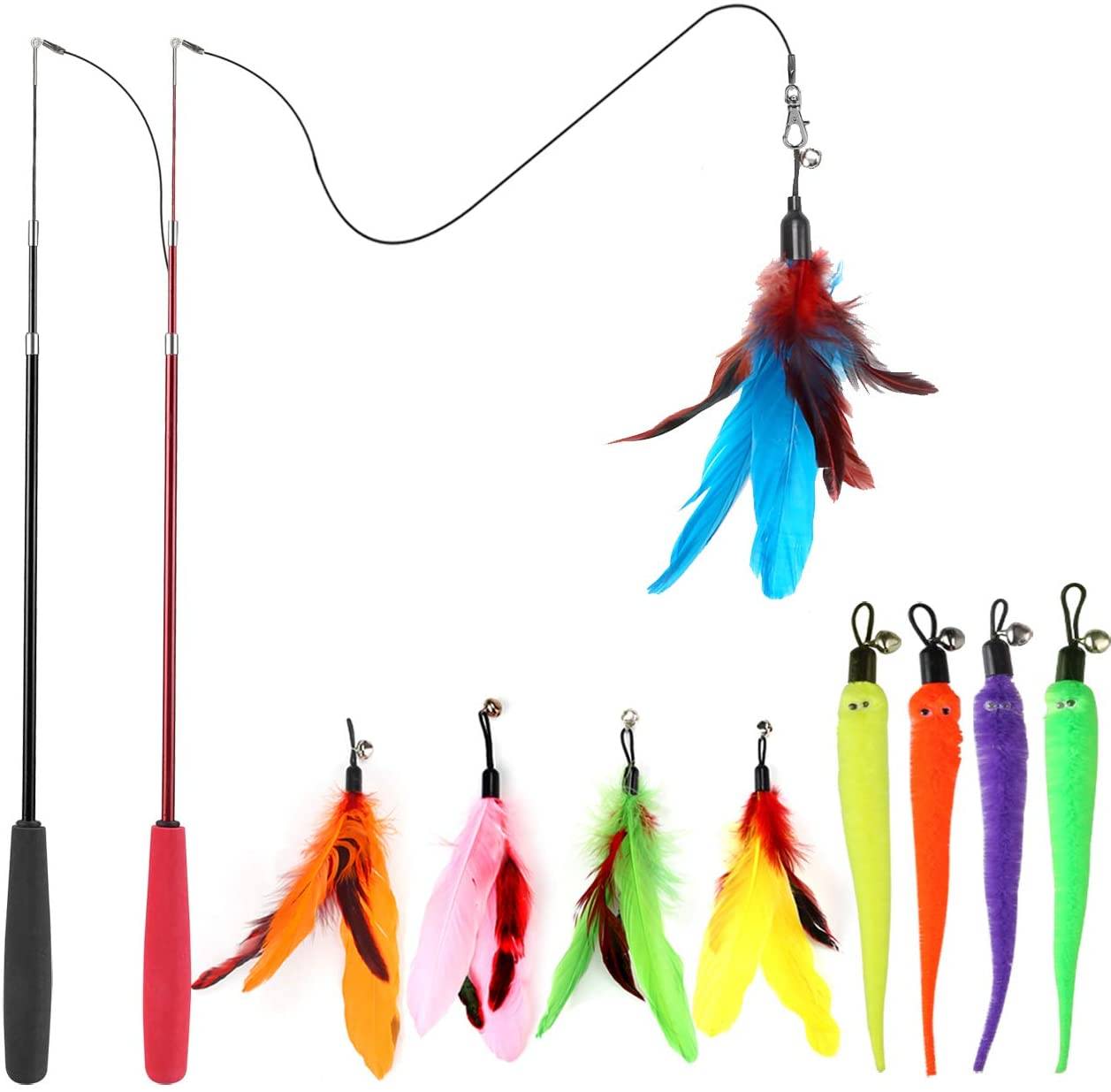 21. Cat laser Pointer toy
Simple yet effective, we love using this pocket-sized laser pointer to play with our cats and the cats were very happy chasing the changing shapes. In fact, we're not sure who loved it more - neither will want you to stop!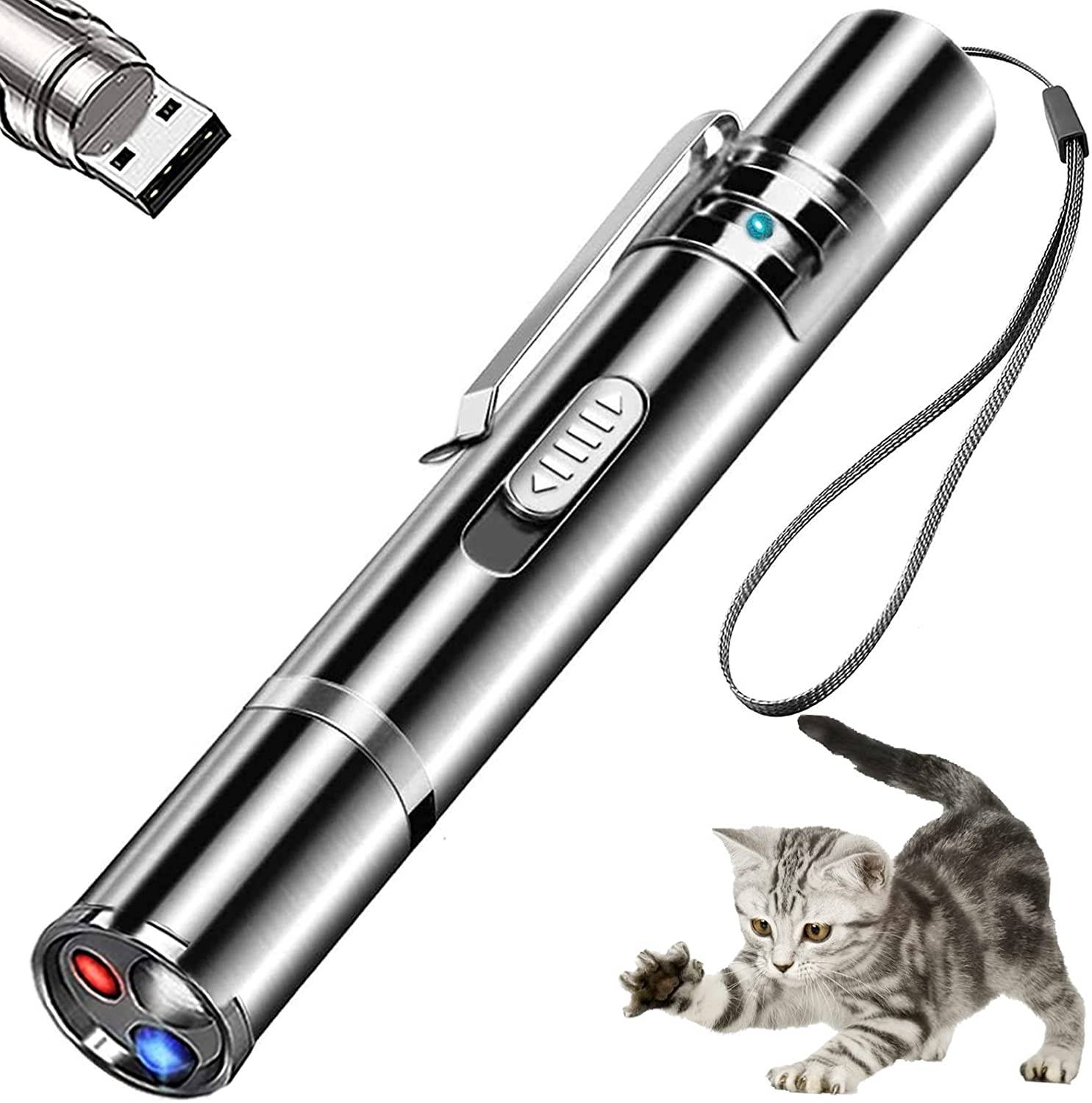 Let us know in the comments: Which were your cat's favorites in 2021?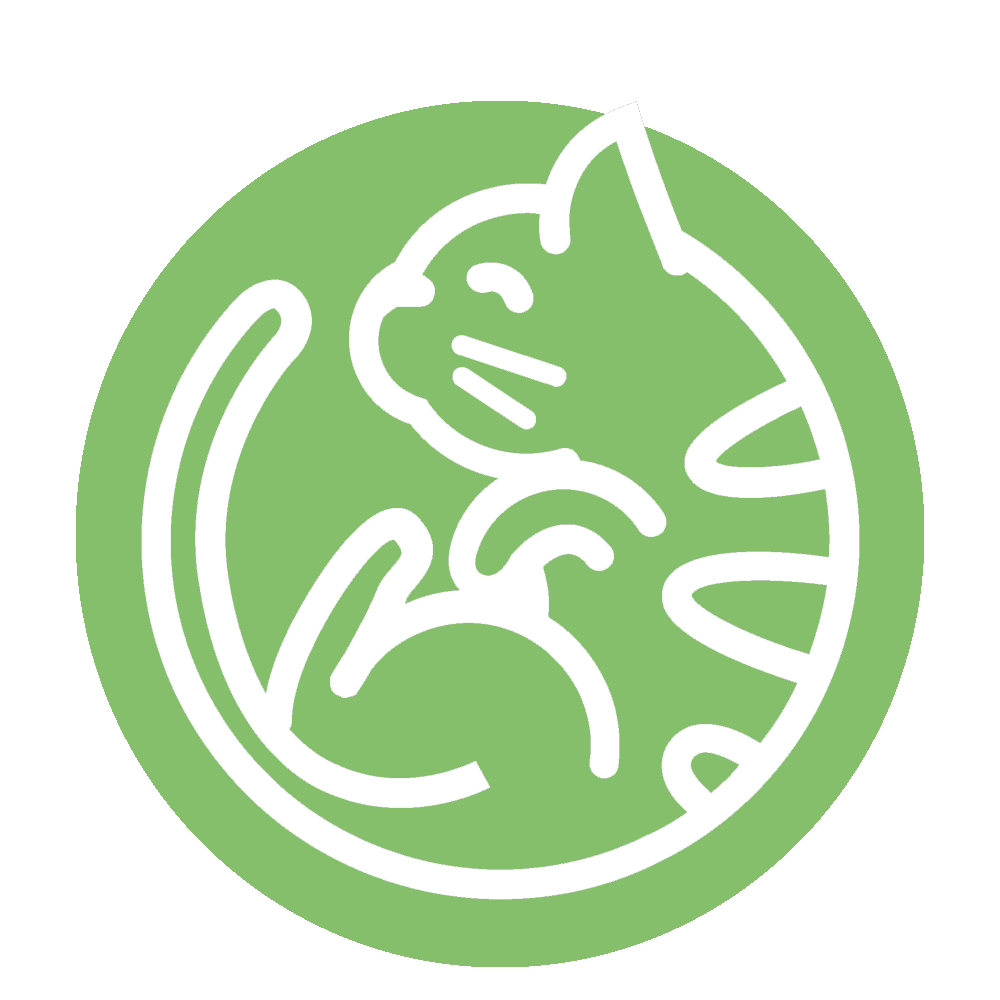 made with 🧡 for cats - amazinglycat